Custom Pet Portraits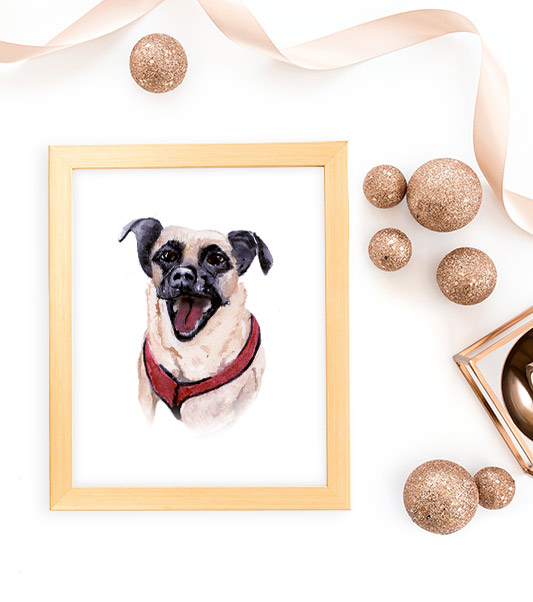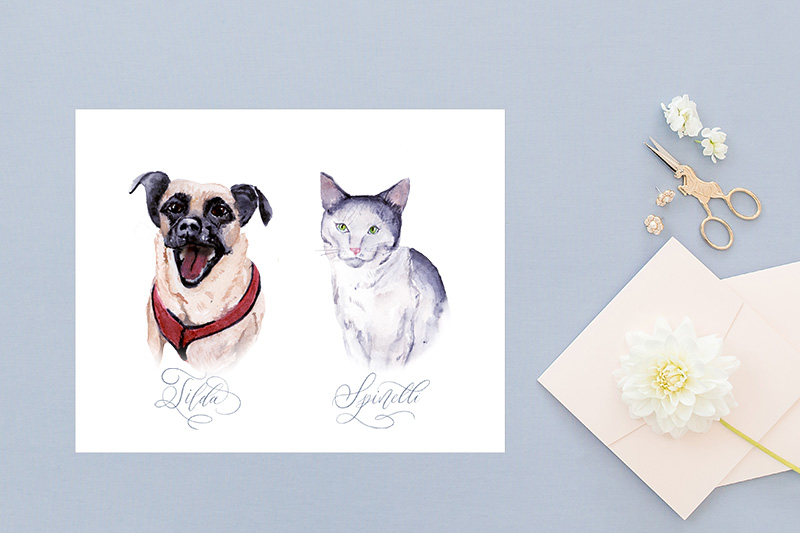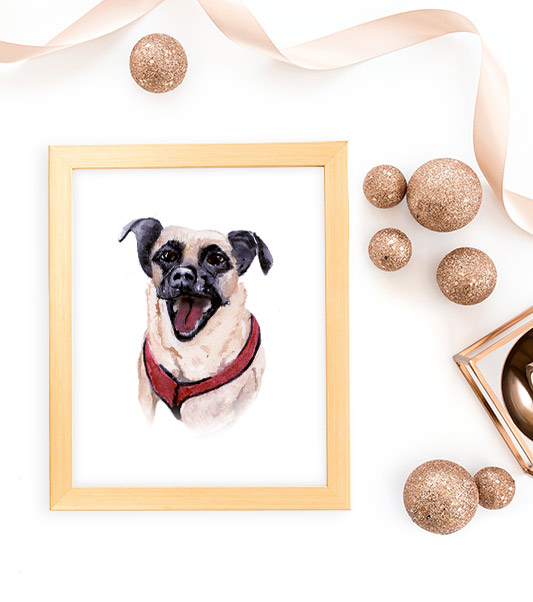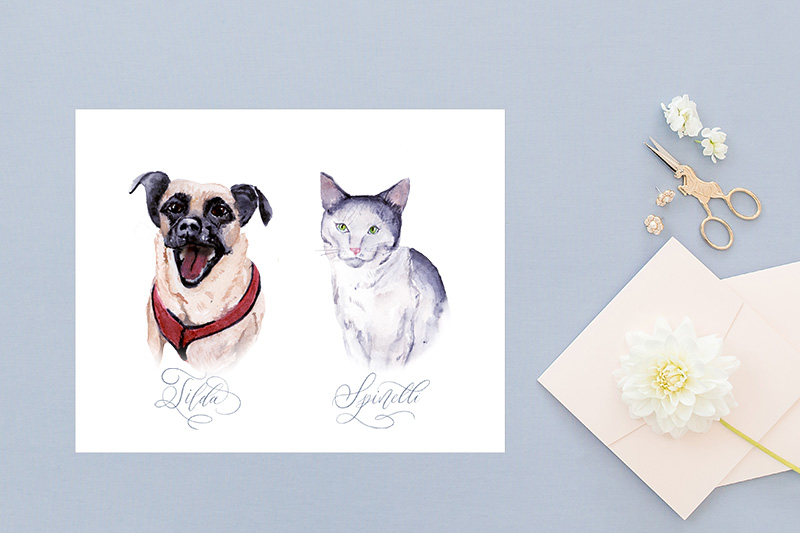 Custom Pet Portraits
Because every pet deserves a fun custom painting of themselves! Together we'll capture your furbabe's personality and style to create a purrfect piece of art you can cherish. Follow the details below to begin your order process and I'll contact you for further details once you've snagged your spot in my production line.
Details
This listing is for a single pet portrait printed piece. This piece is delivered unframed.

Size is 8x10 for up to two pets. If more than two pets please contact me so we can work out a custom size.

Client will supply images of the pet to be painted after check out. A link to my custom pet portrait form will be sent to the email address you supply on the next screen.

Turnaround time is approximately 2-3 weeks

Any questions during the ordering process? Reach out anytime for assistance: maria@blushandbluedesigns.com

Cut off date for holiday delivery is November 29. If you wish to give this as a gift but order after the 29th, I'd be happy to supply you with a certificate you can frame in it's place to gift while your piece of art is being created.
Whats the difference between a digital print and an original piece?
This is a digital replica item. While I create your precious portrait by hand in watercolor, the final piece delivered will be a fine quality reproduction print of the original. This is printed on fine cotton paper that feels just like watercolor paper and looks like an original piece. While I would love to present you with the original artwork, I often find that I like to create separate pieces during the painting process to then combine into the final composition. I may like to make small adjustments to the coat color and create an easier feather around the bust of the final animal. This saves time for me, which in turn allows me to offer these portraits at a significantly less price point. If you would like to instead have an original painting created for you, you may select this option during checkout. You will then receive the original painting signed and dated on the front with a certificate of authenticity. Please note for digital printed items I always retain a copy of your piece in case it were to be damaged. For original items, once the original is damaged you would have to commission a full new piece.
I offer free local order pick up from the Raleigh area! If you would like to schedule a time to pick up your order please use the link below. This will also be emailed to you after your order is placed.